Mail does not reach mail-enabled public folders. What could be the reason?
Almost all problems with mail-enabled public folders are permissions issues. It is important to give the "Anonymous" user "Contributor" rights in order to actually receive mail in such a folder.
To check and change rights open Exchange System Manager and navigate to Administrative Groups > your administrative group > Servers > your server > First Storage Group > Public Folder Store > Public Folders and the properties of your public folder. Then go to the "Permissions" tab.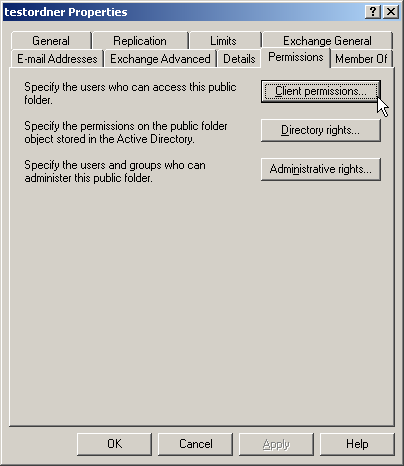 Select the "Client Permissions" tab and view or modify your permissions settings.