Multiple Send Connectors for Exchange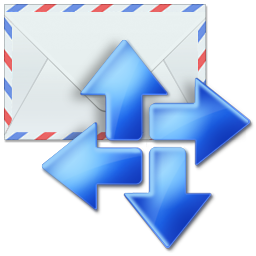 ..based on the sender of the email.
Microsoft Exchange Server supports multiple domains but when sending out email to the internet all traffic goes through only one SMTP relay server (smart host) using only one log-in.
MultiSendcon solves that problem. It distributes email sent out from Exchange to separate SMTP smart hosts using different log-ins (SMTP AUTH usernames and passwords) according to the sender address.
What to use it for
Host two or more companies in one Exchange server and send out the emails for the two domains through their different web providers.
Support company domain addresses (sending out emails through your regular web space relay) plus a few Google mail addresses (sending out emails through the Gmail servers) on the same machine.
Support sending out from specific different IP addresses – based on the FROM address.
Features:
New (v2.98): Automatic TLS 1.2 and 1.3 support.
Sender-based routing to separate SMTP accounts and servers.
Separate SMTP relay server login data based on sender.
Select local IP address to be used for outgoing email – based on sender
Works with all Exchange versions, include SBS
Supports SSL encrypted connections to SMTP relay servers
No limit to number of different relay servers.
One-off price, no recurring costs.
Download now
Download the free 30-day trial version of MultiSendcon
MultiSendcon (normal version):

MultiSendcon LITE (only one account, just for adding SSL to Exchange 2003 or older):