Antivirus settings in POPcon PRO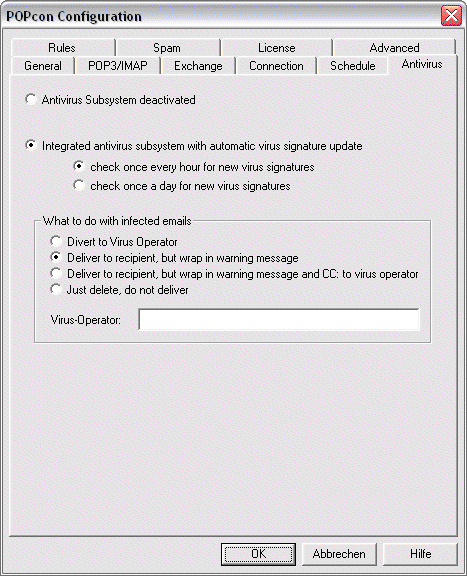 The POPcon PRO antivirus subsystem uses an integrated antivirus engine to scan every incoming email. The internal virusscanner updates itself automatically either hourly or daily via the internet.
In case a virus was detected POPcon can take one of these user-selectable actions:
Divert to Postmaster: The postmaster (general configuration) will receive the email.

Deliver to recipient, but wrap... : The original recipient WILL receive the email, but it will be wrapped in a warning message.

Recipient... and CC: to postmaster: Combines the above two options - both the postmaster and the original recipient will receive the potential dangerous email.

Just delete: Do not distributes virus emails further, just delete them.