Contact Servolutions
Address
Servolutions Inc.
427 N Tatnall St #92616
Wilmington, DE 19801-2230
USA

Telephone: (302) 357-3296
Telefax: (302) 269-3949
Servolutions GmbH
Marienhoehe 125
25451 Quickborn
Germany

Telephone: +49-40-209338822
Telefax: +49-40-209338823

European VAT-Identnumber: DE261191162
Servolutions GmbH
Marienhoehe 125
25451 Quickborn
Germany

Telephone: +49-40-209338822
Telefax: +49-40-209338823

European VAT-Identnumber: DE261191162
Servolutions GmbH
Marienhoehe 125
25451 Quickborn
Germany

Telephone: +49-40-209338822
Telefax: +49-40-209338823

European VAT-Identnumber: DE261191162
Email:
General: info@servolutions.com

Sales: sales@servolutions.com

Support: support@servolutions.com

New features wish-list: wishlist@servolutions.com


Subscribe to our email newsletter:
We'd love to keep you in the loop about developments at Servolutions. Just add your email to our mailing list and we will send you a short email when a new version of our software is released.



Social media:
Servolutions



Live Support Messenger:
Industry: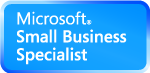 We are a Microsoft Small Business Specialist and know about Microsoft SBS products like Exchange 2003 SBS. Our products are all tested to work with Microsoft SBS products.